Top Stories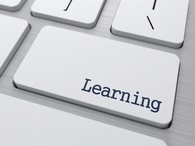 Our Mission:
It is the mission of the BONCL R-X School District to provide a firm foundation to maximize the potential of every student, every day.

Our Vision:
BONCL R-X School is a partnership of staff, students, family, and community dedicated to each student's educational journey. As a district we will…
Provide powerful learning opportunities through rigorous instruction;
Promote critical thinking and problem solving through high expectations to reach academic excellence;
Maintain standards-based curriculum in all content areas;
Create a positive and safe learning environment; and
Foster confident, lifelong learners.
---
2020-2021 Reentry Plan for BONCL Elementary
Thank you for your patience and understanding as considerable time and effort have been put into developing the reentry plan to navigate many changes facing us upon our return to school to start the 2020-2021 school year at BONCL. Please note that our plan was developed in conjunction with the Pike County Health Department through continued dialogue and planning sessions throughout the summer months. BONCL's Back-to-School Reentry Plan as of July 28, 2020, can be found by clicking the link below. As always, please continue to be assured that the BONCL R-X School District is committed to providing quality education to our students, while also ensuring their safety and well-being to the best of our ability.
---
BONCL R-X School District
It is the policy of the BONCL R-X School District not to discriminate on the basis of race, color, religion, gender, national origin, age, or disability in its programs or employment practices as required by Title VI and VII of the Civil Rights Act of 1964, Title IX of the Education Amendments of 1972, Section 504 of the Rehabilitation Act of 1973, the Age Discrimination Act of 1975, and Title II of the Americans with Disabilities Act of 1990.